In 1957, Jim Burnett was the first to successfully crossbreed a Bison bull with a Hereford heifer.

The offspring of the cross was a fertile 3/4 bison bull. The cross resulted in the best of both species and produced a superior animal. Today, a full-blood Beefalo is 3/8 Bison (37.5%) and 5/8 domestic beef breed. Research shows that the Beefalo breed is genetically sound and vigorous.

The North American Bison developed on the plains of North America with nature serving as herdsman and veterinarian. Bison survived without vaccinations, C-sections, Stockpiled hay, grain, or shelter.

At one time they numbered between 60 and 100 million.

Early cattlemen believed the hardiness, long life, foraging habits, and feed conversion abilities of the Bison would be beneficial traits in domestic cattle. The results of their hard work can be seen in the vigor and productivity of today's Beefalo.

In addition to all the prior mentioned positives of raising 100% Grass-Fed BEEFALO

We also offer a
DNA/SOURCE VERIFICATION
Guarantee!!
that all of our Meats available at our
"On-farm Store"
are from our animals!
Our meats are routinely DNA tested

at an independent lab for our customers peace of mind

Be sure to ask us for details when you stop by.

This Pretty gal is our 14 year Old
"Full-Blood" BEEFALO COW
Her name is

"Reddy"

See the benefits of BEEFALO
Lower production costs The Beefalo's hardy constitution, longer life span, natural foraging instinct, resistance to disease, and ability to adapt to both hot and cold climates enable Beefalo breeders to lower production costs and minimize herdsmen responsibilities.

This was our 4 year old "Full-Blooded"
BEEFALO

HERD SIRE
"STUD MUFFIN"
son of "REDDY"
September of 2012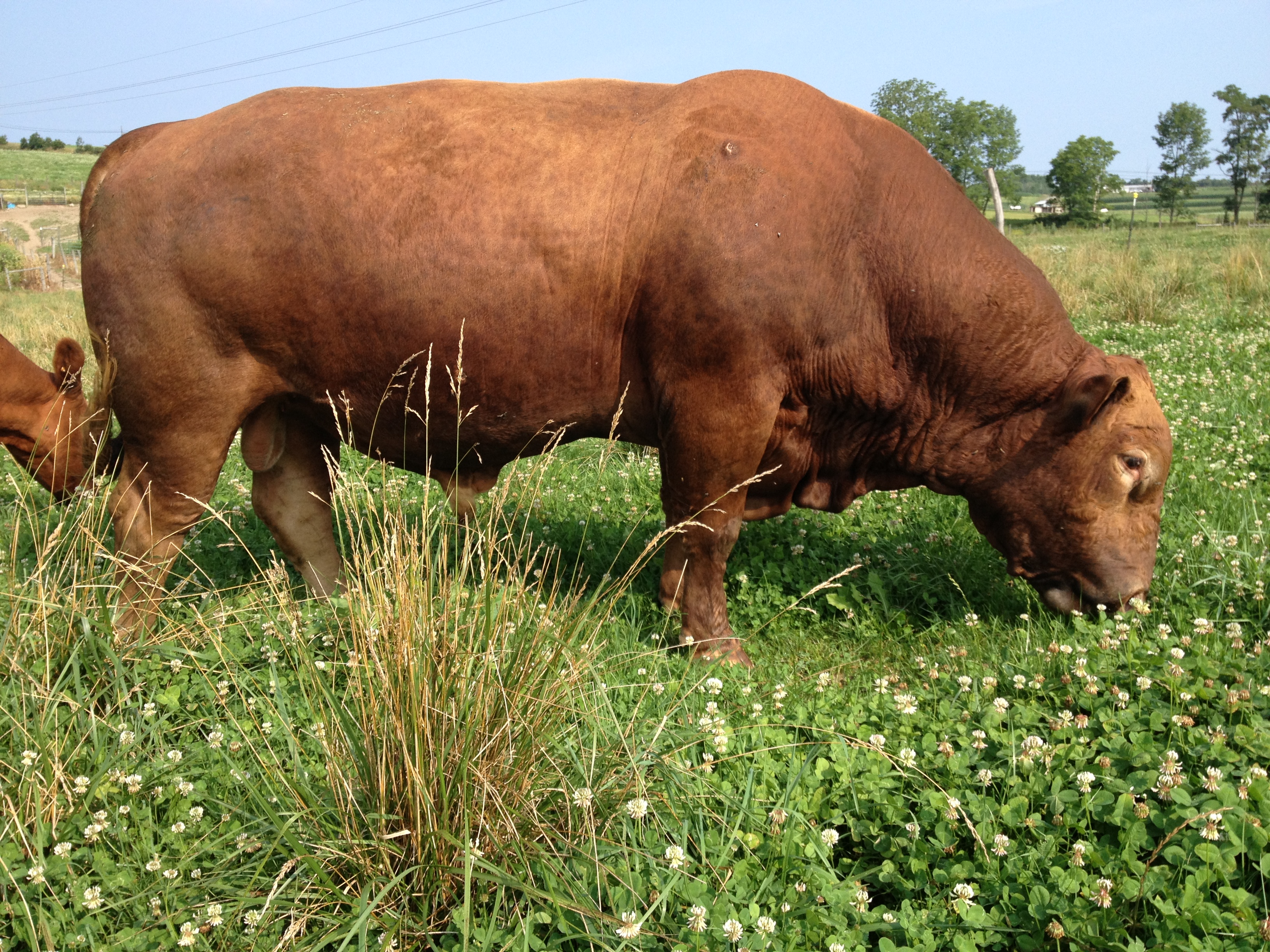 Here he is 7 months later!
April 6th, 2013

It's AMAZING what you can do with "Just Grass"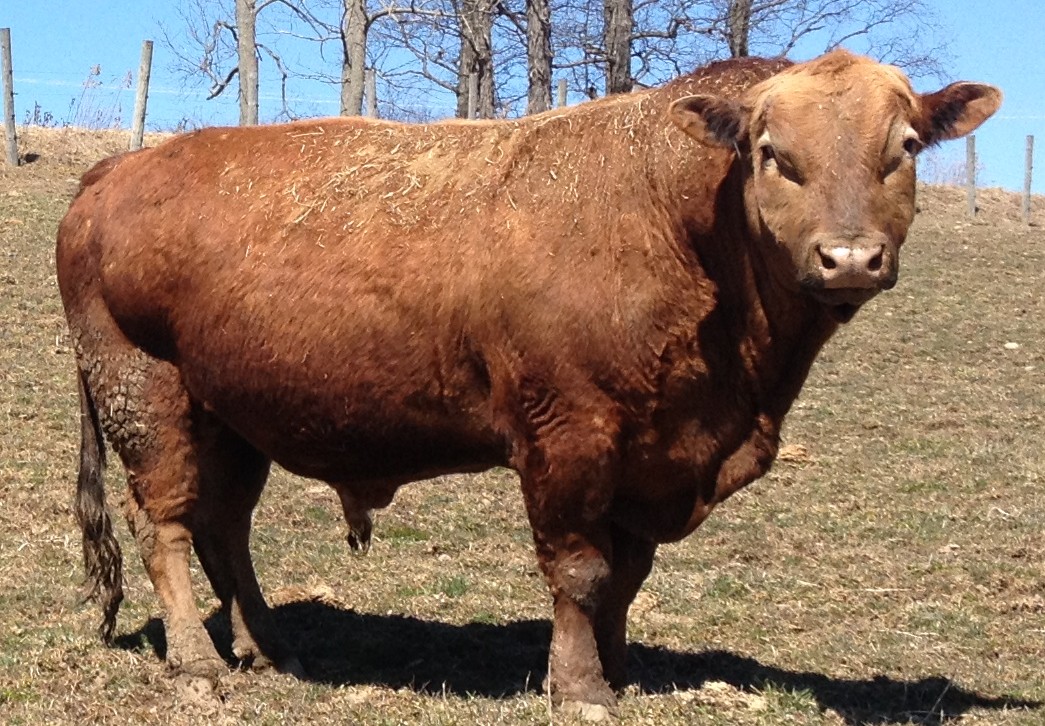 They also have Greater adaptability to varying climates than "Standard Beef Cattle"
Most Beefalo inherit the sweat glands and double coats from their bison ancestors enabling them to thrive in harsher environments, both hot and cold.

This is Abigail (#510) nursing her 2012 heifer calf "CINNAMON"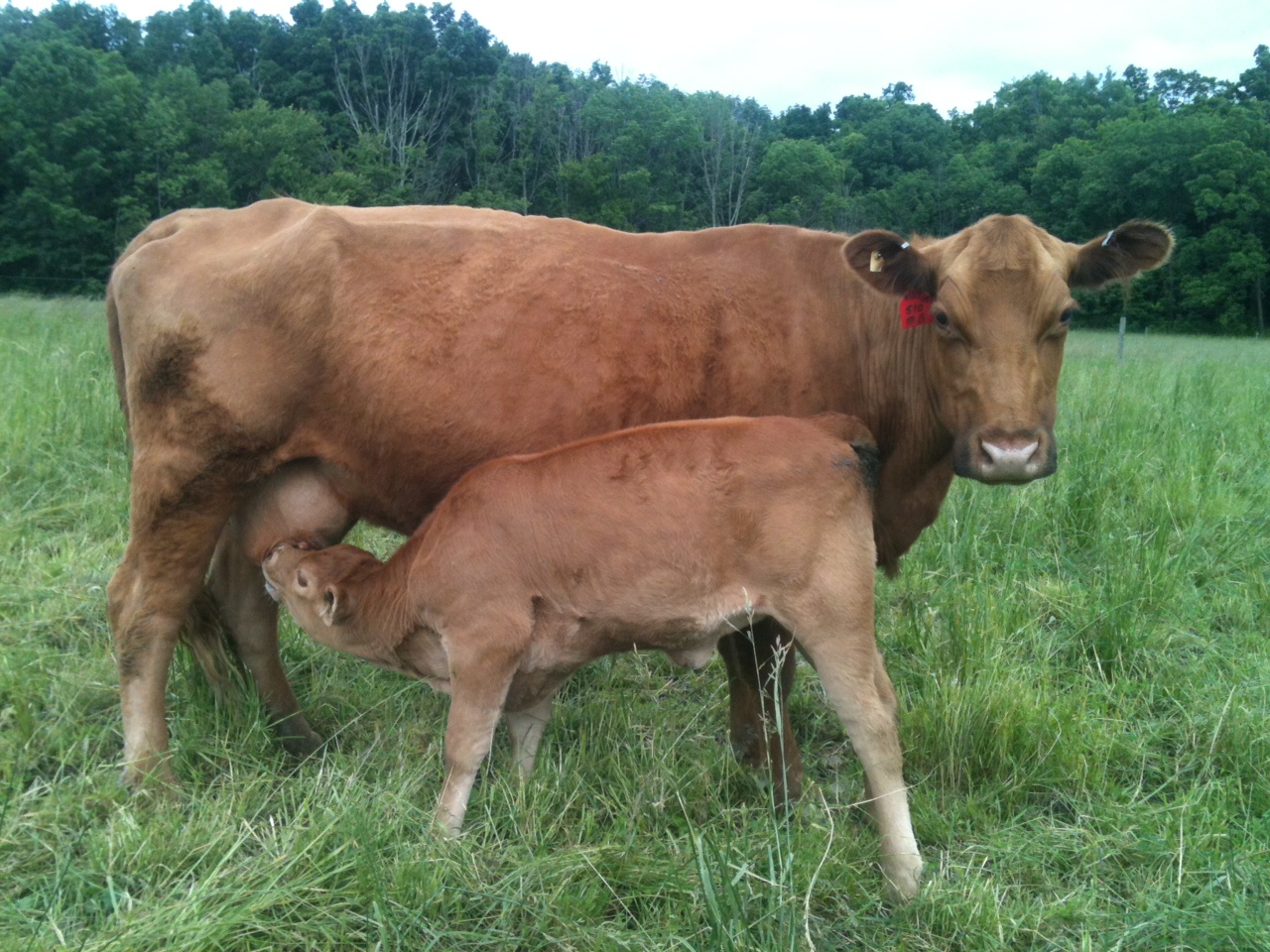 Ease of calving is one of the main reasons we chose BEEFALO!
Beefalo calves usually weigh between 45 and 85 pounds at birth, minimizing calving problems for producers. They make up for their low birth weights with greater weaning and yearling weights than standard beef cattle.
Beefalo offspring supplement mother's milk by grazing/browsing sooner than typical beef cattle.
This results in faster weight gain, which results in greater profits for producers.
This is
"TEX"
at 5 months of age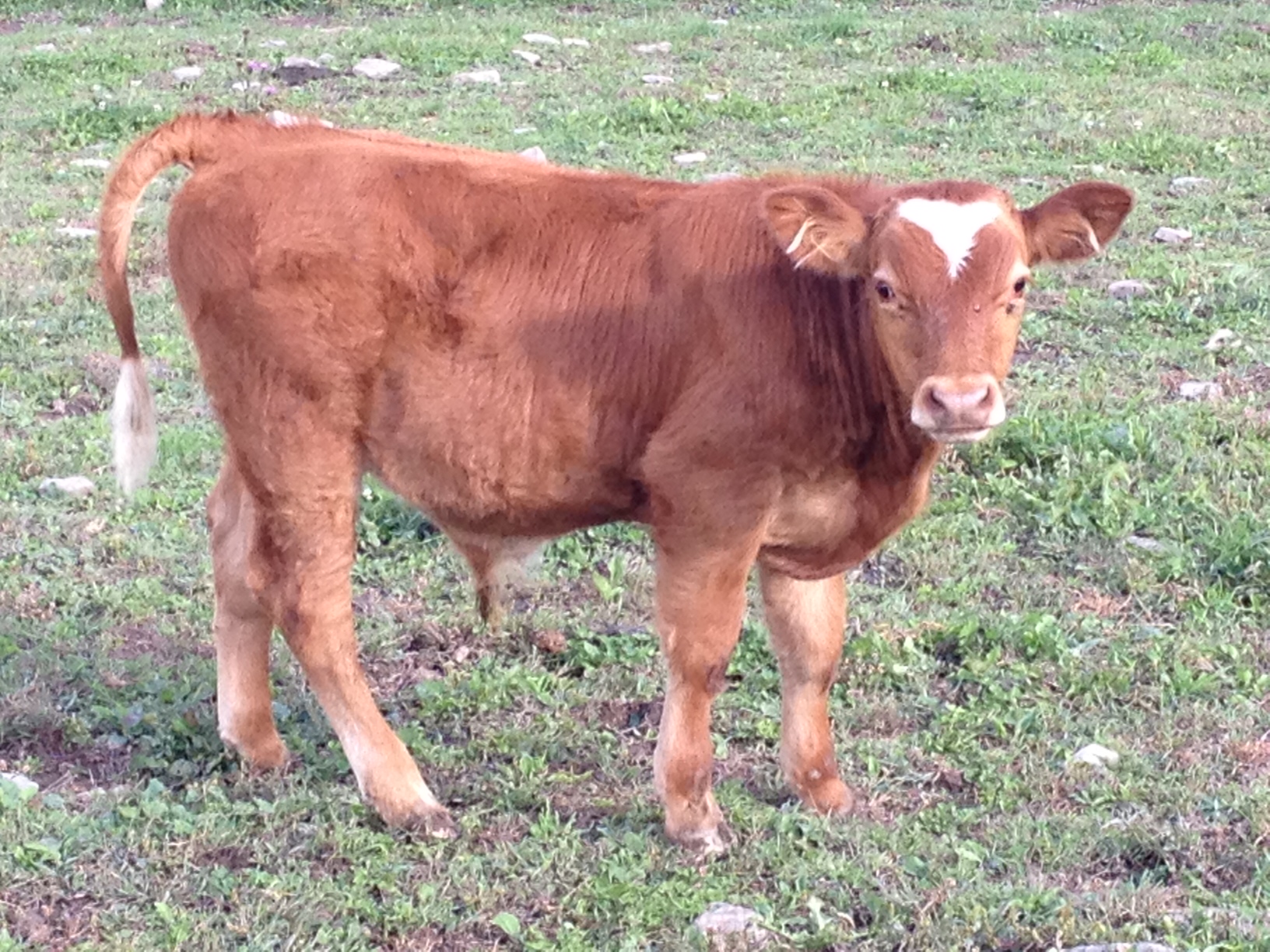 Research shows that cross-breeding increases the faster settling of cows and increases calf weight at weaning time.
Adding Beefalo to your cross-breed program can increase hybrid vigor and introduces hardiness, longevity, and disease resistance into your herd.
Here's TEX 11 months later!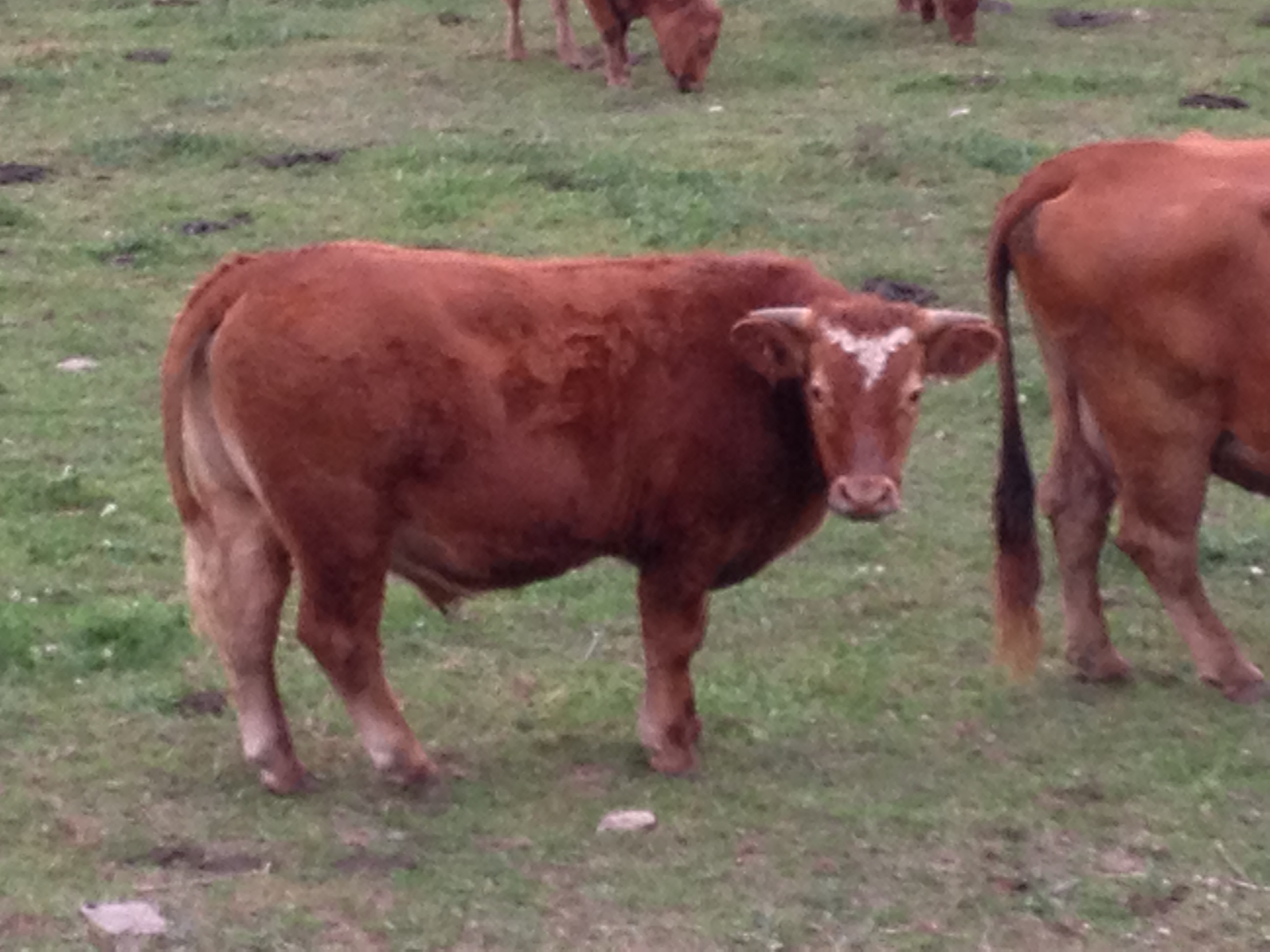 This little guy (below on the right) is #7
a.k.a.
"LIGHTNING"
He's the 2nd "Pure-Bred" BEEFALO BULL born on our farm
December 28th, 2009 at 4:40pm
#7 is a son of "REDDY"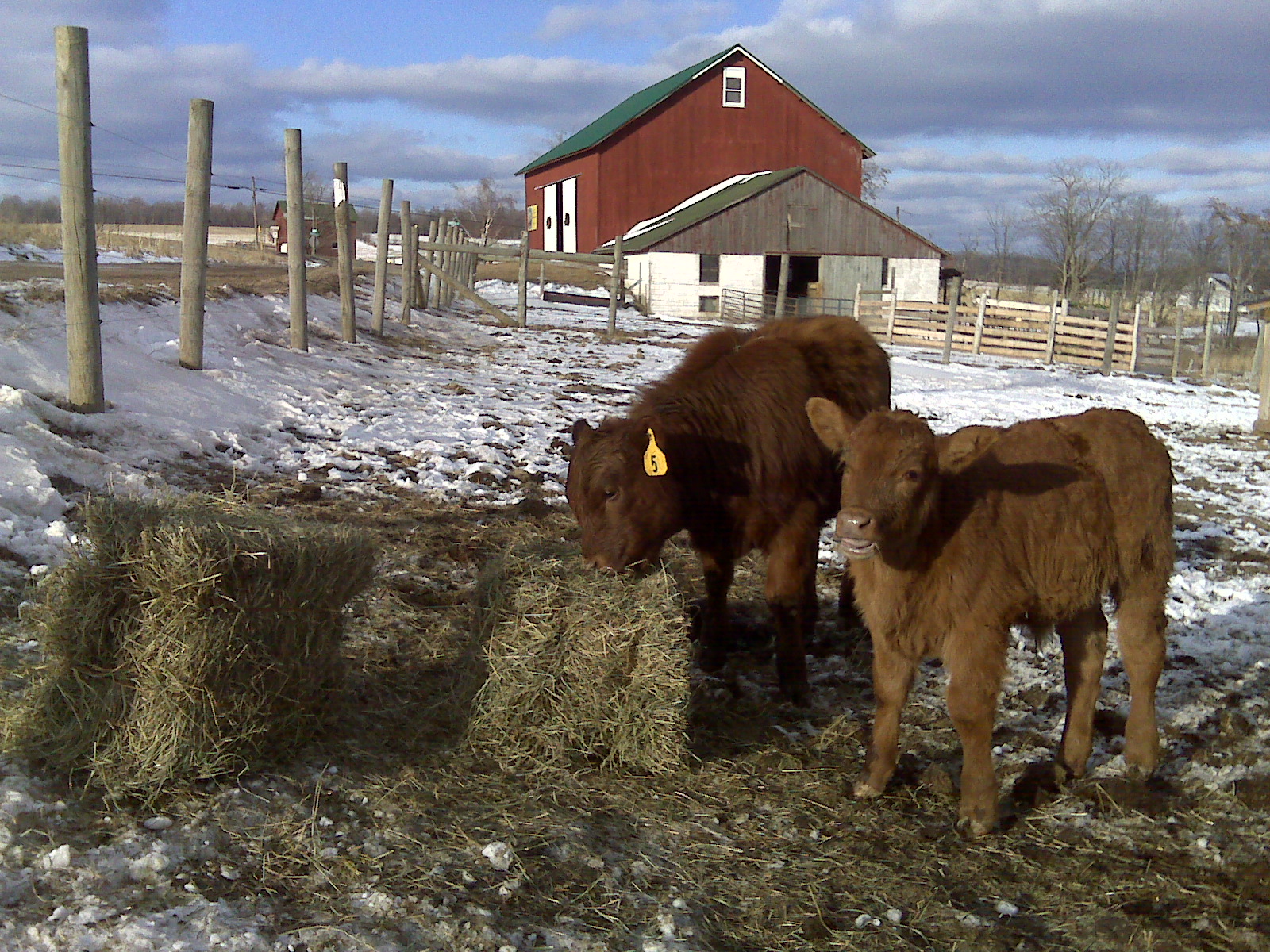 Above Photo taken January 10th, 2010

Here he is again in June 2010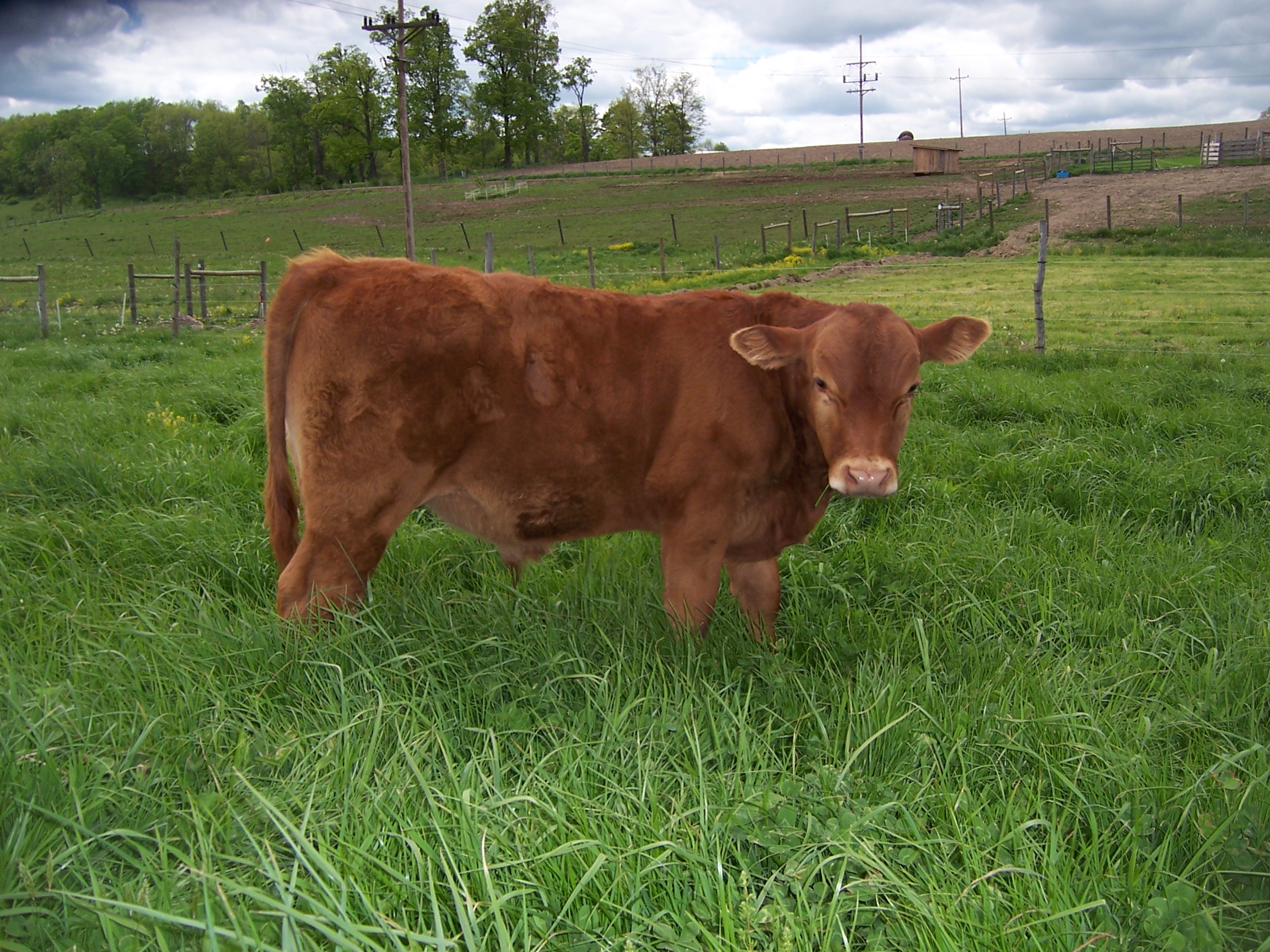 Beefalo's natural foraging ability enables them to convert roughage into
greater weight gain per day.

This is

"GUNNER"
He's the son of REDDY and PETER GUNN, both Full-Blooded BEEFALO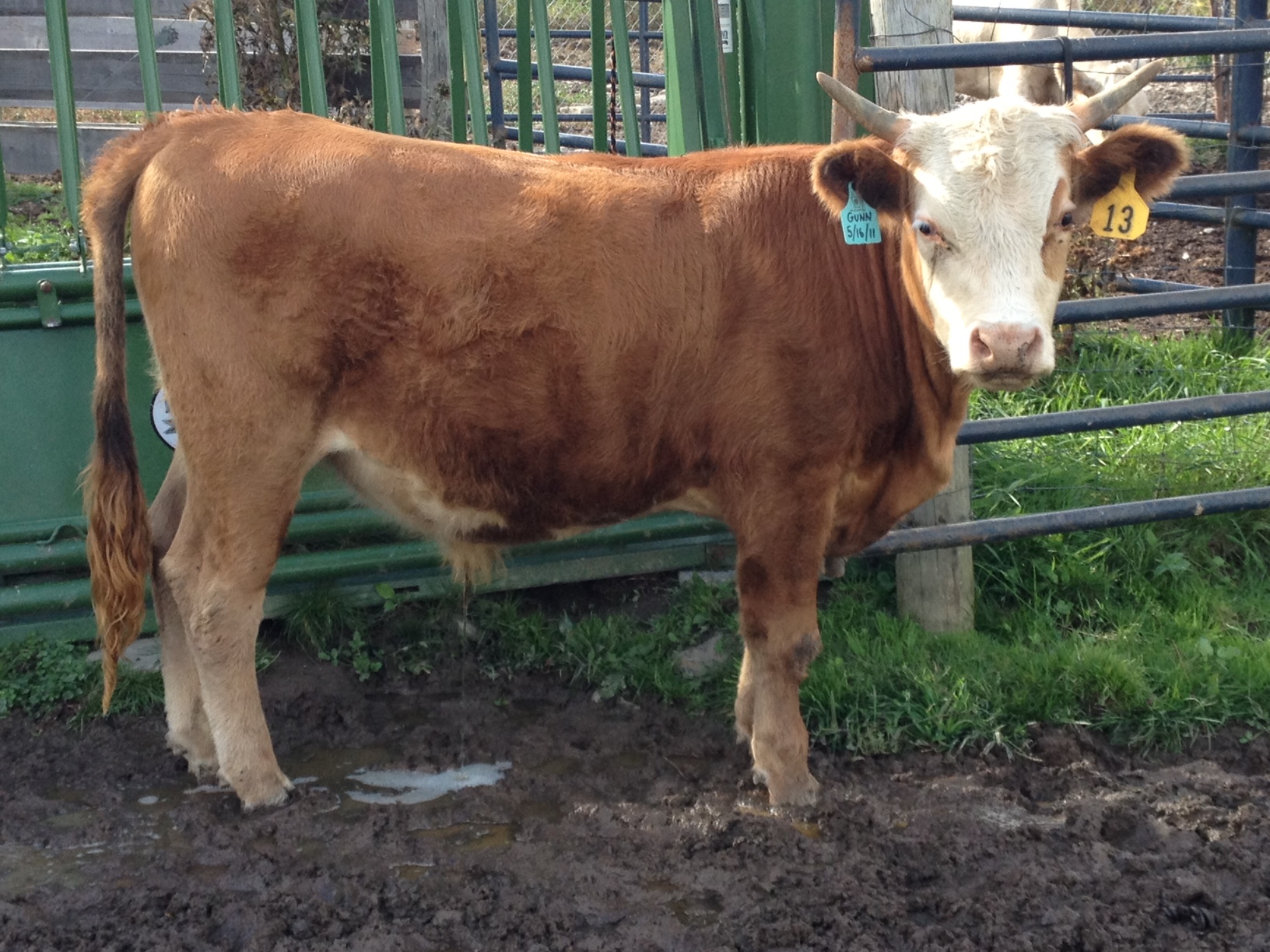 Some of our BEEFALO Herd grazing Sept. 2012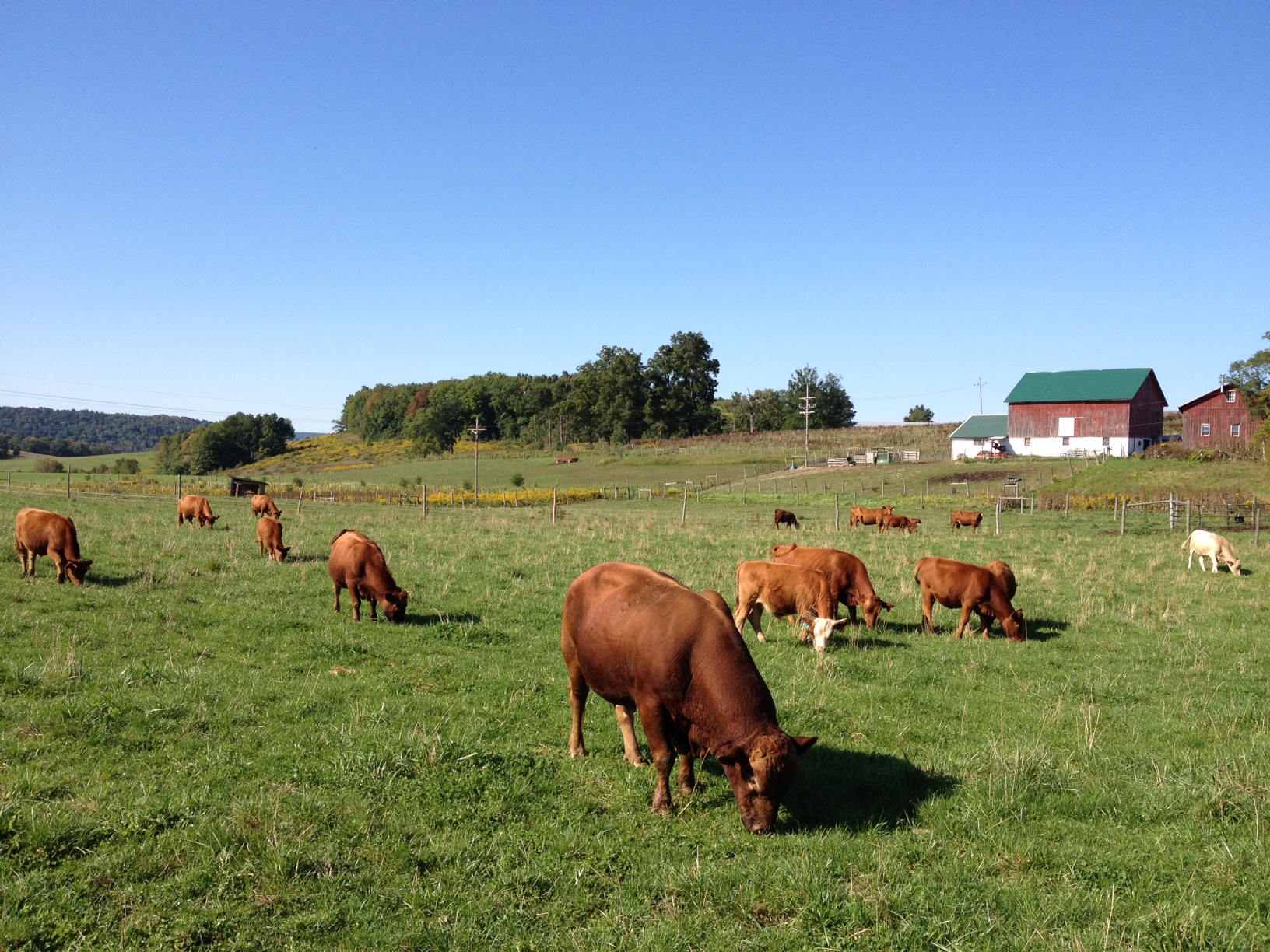 To learn more about our true American breed of cattle,
click on the box below!