We are closed for the season
and will reopen in April of 2015
http://www.facebook.com/plugins/like.php?href=https%3A%2F%2Fwww.thekuhnfamilyfarm.com&width=300&layout=button&action=like&show_faces=true&share=true&height=80
Our Seasonal on-farm store hours:

(April - October)
Thursday & Friday 1 - 6pm
Saturday's 8am - 2pm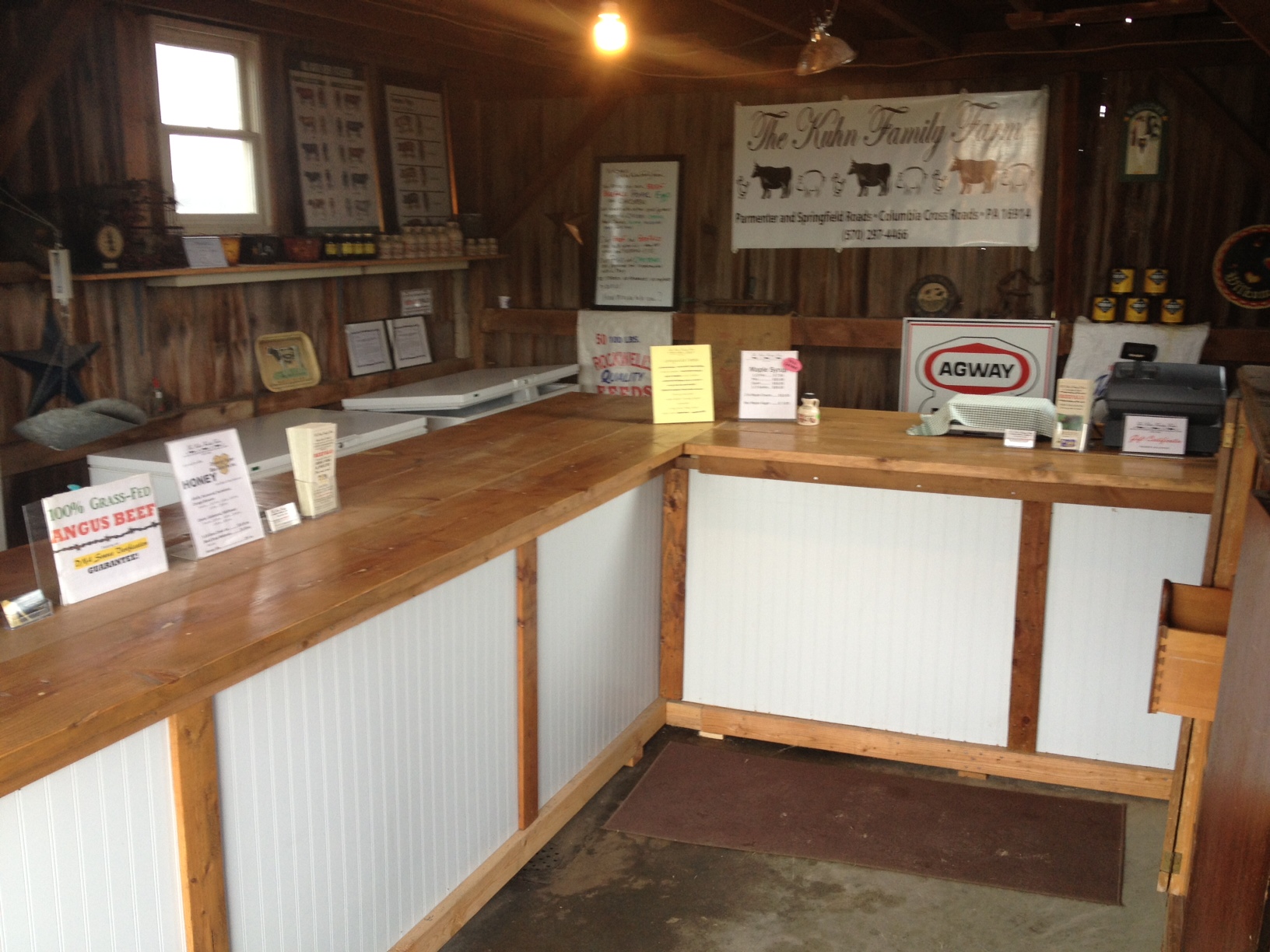 Or by confirmed appointment.

Please don't hesitate to give us a call
570-297-4466

we will do our best to oblige

Pastured/Free-Ranged

"FRESH"
Never frozen
Roaster Chickens
We are now taking orders for
OUR FIRST HARVEST

of 2015.
They will be available for pick-up
at our On-Farm Store
beginning in APRIL
5-8/lbs. each

Juicy, Tender, Plump, Chemical & Hormone-free goodness
$2.85/lb.
If your going to want one or a few, reserve them NOW!!
call Tina today!
570-297-4466


All of our meat's are available as individual Cut's
Ex. 2 Steaks or chops per package or
1/lb. & 2/lb. packages of
95% LEAN Ground BEEFALO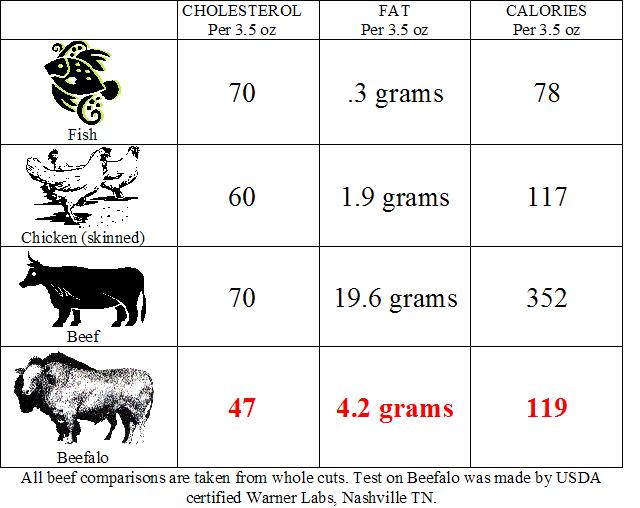 Our 100% Grass-Fed
BEEFALO
cuts include, but are not limited to.....
Chuck Roasts, Cube Steaks
Short Ribs, Sirloin & Cube Steaks,
T-Bone, NY Strip & Delmonico Steaks
Stew Meat & Sirloin Tip Roasts
Cuts are limited and when we have them in our store, they go fast!
Call Tina TODAY at 570-297-4466
and reserve your 1/4, 1/2 or whole BEEFALO for 2015
to ensure your family will be fed
safe, wholesome and healthy 100% Grass-fed BEEFALO.

Try some of our NEWER products such as:
CHORIZO SAUSAGE
A traditional Spanish style smoked sausage made from our Pastured Pork,
it is smoked and flavored with Certified Organic Ingredients such as:
Pepper, Cumin, Oregano, Coriander, Paprika, Evaporated Cane Juice & Garlic Powder
We also have
Smoked & Fresh Andouille
This pork sausage provides the authentic Cajun taste required for etouffe, gumbo, and jambalaya.
it also contains

Certified Organic Ingredients

such as:
Black Pepper, Coriander, Oregano, Chilli Pepper, Dehydrated Onion, Garlic & Beet Powder

<p style="text-